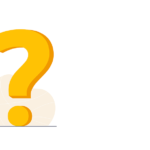 Everything you always wanted to know about Codeo rental!
Do you have occasional peaks of activity during the year and do you not want to or cannot invest in IT equipment at the moment? Have you thought about short-term rental? We'll tell you how it works with us!
Short-term rental
What type of equipment do you rent?
We offer a wide range of products for hire: Eftpos, POS terminals, barcode terminals and computers.
Discover our catalogue
When to rent rather than buy?
Turn to rental if :
You need equipment on a one-off basis (inventory, trade fair, marquee sales, peak activity)
You want to avoid storage costs for units that you don't use much
You want to preserve your IT budget and your cash flow.
Codeo customises its rental offers according to your needs (multi-site delivery and collection, integration of your software, battery recharging, etc.).
Rental and refurbishment, how does it work?
By renting from Codeo, you have access to a catalogue of equipment of all ranges and all generations. Some references are renewed by the manufacturer and software compatibility may not be possible.
Your equipment is only available as refurbished or second-hand equipment. Renting from Codeo is the assurance of getting the units you need!
Can my rented equipment be set up?
Yes, to enable you to optimise your inventory period, our technicians can set up your equipment in advance.
How much equipment can I rent?
From 1 to 5000 units, Codeo is able to adapt to your needs and source the terminals you are looking for.
I would like to be delivered to several locations, is this possible?
Codeo offers multi-site delivery to facilitate the supply of your different branches or warehouses!
How long does it take to prepare for a Codeo rental?
The preparation time for your rental may vary depending on the number of units, sites and any desired settings.
The anticipation of about ten days favours a rental in the best conditions!
Is the equipment delivered loaded?
Your barcode terminals can indeed be delivered loaded, on request.
Is the equipment delivered with batteries and accessories?
Codeo can provide you with the accessories necessary for the proper functioning of your devices: batteries, cradles, chargers… on request and according to your needs!
Also, we can provide you with several batteries to optimise the use of your PDAs without interrupting your activity between charges.
Does renting have a smaller ecological footprint than buying?
Yes, renting is part of a responsible digital approach because it avoids the production of a new device. The manufacture of a device represents approximately 80% of its carbon footprint, so renting an existing device is a real ecological act!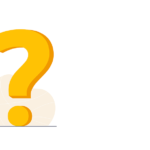 Sale of reconditioned equipment, but also take back and recovery of equipment, computer maintenance, rental, leasing, circular economy… we answer all your questions!