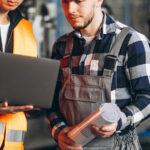 Control your activity peaks with codeo
You no longer wish to tie up and maintain computer equipment that you only use a few times a year during your inventories? Choose to rent a laptop or desktop computer, computer accessories, printer, wireless barcode scanner, barcode terminal or cash register and restore the agility of your IT management.
Contact us for a quick estimation

EFFICIENCY
We make every effort to ensure a rapid supply. For example, for small quantities, we can respond to your request up to 10 days before your inventory date.

ALL MODELS
Our stock of nearly 5,000 barcode scanners enables us to meet your needs for new and old equipment references. PDT 3100, TC51, …

FLEXIBILITY
Whether it's a simple computer rental or the complete management of your inventory, from 2 to over 1,000 barcode scanners, computers or printers, we adapt to your needs.

ECONOMY
A cost per machine per day that is cheaper than tying up and maintaining a fleet of inventory terminals, POS terminals or laptops for a whole year.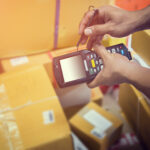 Leasing
With Codeo, take advantage of a long-term rental offer of more than 12 months with unlimited use of your barcode equipment.
At the end of the contract, you can decide to renew the offer or to become the owner of your barcode equipment.
If you prefer to purchase your equipment, Codeo leasing is an ideal compromise for your company! A simple and economical financing solution for optimal management of your professional IT equipment.
Find out more about Codeo's leasing offer
Rental of tailor-made IT equipment with Codeo
Whatever the size of your company or your type of activity, Codeo adapts to your occasional IT equipment needs by offering you tailor-made barcode equipment rental solutions for your inventory periods and activity peaks.
Barcode terminals, industrial scanners, PDA or POS equipment: no need to keep your equipment in your shop or warehouse all year round: renting with Codeo is the solution for completing and homogenizing your fleet in the short, medium or even long term.
Contact us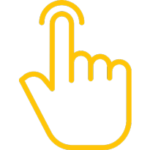 Click & rent
We ship a fleet of barcode terminals directly to your company, ready to be set up. From 2 to 1,000 units. Thanks to our stock of thousands of units, we can respond quickly to your specific needs for professional IT equipment leasing.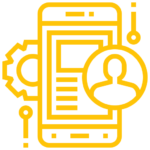 Ready to use
Need a partner at your side? We will send you your barcode reader fleet after we have loaded the settings and software. You also have the possibility to ask for the precharging of the batteries for an immediate and optimised use.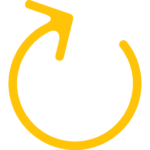 All inclusive
We provide you with a fleet of barcode scanners after we have loaded the settings and software. Dispatch to each of the inventory sites on the same date or at a later date. Management of returns of inventory terminals site by site.
To cope with your business peaks, Codeo can help you rent your Zebra, Symbol Motorola, Datalogic or Honeywell barcode terminals. We also offer Ingenico POS and payment terminals for rental.
Barcode terminals
Barcode accessories
Point of sale terminals
Electronic payment terminals
Desktop and laptop computers