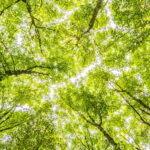 Our mission, to support you in your CSR challenges thanks to the circular economy
You have already made strong commitments to reduce the environmental impact of your company and in particular to reduce CO2 emissions.
Electronic waste disposal, promoting recycling and to reduce carbon footprint have thus become recurring axes of your CSR policy?
But what about the end-of-life management of your IT equipment?
Contact our CSR department
Key figures for the reuse of professional IT equipment
Faced with a depletion of metal ores and a growing consumption of electronic and electrical equipment, their proper management is now a real challenge.
Indeed, companies are full of thousands of electronic devices that represent a veritable mine of resources for the circular economy.
+150
million pieces of professional electronic equipment put on the market each year in France
80%
the ecological impact assessment of a device at the time of manufacture
+5%
annual increase in the volume of WEEE
75%
carbon reduction of a refurbished barcode scanner compared to a new one
+5
to 10 years of useful life thanks to reuse
Codeo provides concrete solutions for maintenance, rental, recovery and reconditioning, thus enabling our customers to take the sustainable digital shift. The circular economy and the reuse of equipment make it possible, on average, to reduce GHG emissions from devices by 80%, to limit the use of water and the extraction of raw materials. Reconditioning therefore makes it possible to meet the challenges of sustainable development and the UN's global objectives in this area.

REDUCE
its carbon footprint (CO2 emissions related to the manufacture of new equipment)

DECREASE
costs related to the acquisition or renewal of a IT equipment estate

PRESERVE
of natural resources and raw materials

ALTERNATIVE
an alternative to recycling electrical and electronic waste recycling
RE-EMPLOYMENT EXPERT FOR MORE THAN 15 YEARS
Our main activity is in the recovery of electronic equipment, their repair and their resale. Because we believe that destruction must be limited and that all equipment can have its lifespan extended, our company has been making a concrete contribution to environmental protection and sustainable development for several years.
Contact our CSR department

PRODUCT DURABILITY
extend the life of its fleet through maintenance

RESPONSIBLE COMSUMPTION
complete your existing fleet with refurbishment

ECONOMY OF FUNCTIONALITY
rent equipment for temporary needs

SECOND LIFE OF PRODUCTS
promote reuse and recycling thanks to our take-back solutions