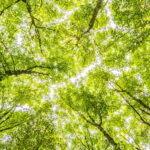 INTEGRATE REUSE INTO YOUR CSR STRATEGY
Perhaps you have already made firm commitments to reduce your company's impact on the environment, in particular reducing CO2 emissions.
Perhaps reducing waste, promoting recycling, and lowering you carbon footprint have therefore become recurring themes in your CSR policies.
But what about managing your IT equipment when it becomes end-of-life?
+150
million items of professional IT equipment are put up for sale each year in France
80%
of the ecological impact of a device comes from the manufacturing
+5%
the increase in volumes of WEEE each year
75%
the carbon footprint reduction of a refurbished barcode scanner compared to a new one
+5
to 10 years added to the lifecycle of a device thanks to reuse
The benefits of reuse for a business
Codeo provides specific solutions to help our customers get involved in the circular economy. Refurbished products can not only help towards a company's digital revolution, but also help overcome the challenges of sustainable development, the depletion of raw materials, and social responsibility, all while reducing costs and even making money.

REDUCTION
of carbon footprint (CO2 emissions linked to the manufacture of new equipment)

REDUCTION
of costs related to the acquisition or refresh of an estate of IT equipment

PRESERVATION
of natural resources and raw materials

ALTERNATIVE
to the recycling of electronic waste
Codeo : committed player in the circular economy
Our core business lies in the recovery, refurbishment, and resale of electronic equipment. Because we believe we should limit waste and do the maximum to extend the lifespan of equipment, our company has been making a concrete contribution to environmental protection and sustainable development for years.
Contact our CSR department

FOR THE LIFECYCLE OF PRODUCTS
using maintenance to extend the life of your estate

FOR A RESPONSIBLE CONSUMPTION
add to your equipment with refurbished products

THE ECONOMY OF FUNCTIONALITY
rent equipment for your short-term needs

FOR GIVING YOUR PRODUCTS A SECOND LIFE
use our buy-back solutions to encourage reusing and recycling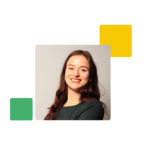 Contrary to the traditional production-consumption model, the concept of the circular economy promotes sustainable production and consumption of goods through eco-design, repair, reuse, waste prevention, and eventually recycling or reusing raw materials. At Codeo we can solve three key CSR issues for large companies: extending the lifespan of their IT equipment, reducing WEEE, and avoiding the CO2 emissions from the production of new equipment.