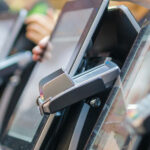 The best in cash register equipment is already in the Codeo catalogue. Find all our references and optimize your purchases related to your food and non-food retail activities, distribution and convenience stores.
Do you need advice? Our advisors are there to guide you in the choice of each device making up your point of sale terminal, in order to provide you with a coherent set that meets the needs of your business.
By choosing Codeo, you are assured of a quality service and reactive assistance in case of problems.
Request a quote