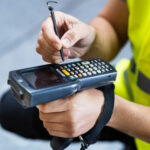 PROGRESS WITH TECHNOLOGY… OR STAY AS YOU ARE. THE CHOICE IS YOURS.
Expand or modernise your estate
As technology life cycles continue to evolve, it is becoming increasingly difficult for companies to keep up with the fast pace of manufacturers.
Whether you choose to upgrade your IT equipment incrementally or in bulk, it is essential to maintain a consistent fleet. This allows you to use the equipment for as long as possible and minimises maintenance costs in the short to medium term.
A smooth transition with Codeo
Has the manufacturer already discontinued the use of a piece of equipment you recently installed?
Thanks to its expertise in barcode scanners, payment terminals, printers, second-hand equipment, such as PCs and more, Codeo offers a unique and complete alternative for managing your assets, whether your IT equipment is old or new.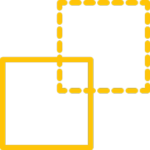 MAINTAIN A STANDARDISED FLEET
Are you looking to expand your fleet of barcodes, payment terminals and/or office IT equipment, but find that it is no longer available? Buy refurbished equipment to complete your fleet.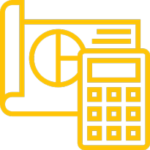 MANAGE YOUR BUDGET
Purchasing IT equipment such as new cash registers and point-of-sale systems can be extremely expensive. Save up to 50% on your equipment. Reuse is a real solution to make your IT budget go further.
THE GREEN OPTION
If you want to buy more IT equipment without increasing your carbon footprint. IT equipment refurbishment helps reduce waste and promotes the sustainable use of resources.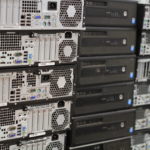 Expert in equipment refurbishment
Being IT hardware suppliers for more than 17 years. With thousands of devices and spare parts in stock, we are able to supply refurbished old generation hardware in accordance with strict quality standards. We also partner with leading point of sale, barcode scanner, payment terminal and printer manufacturers. Our close partnerships with manufacturers allow us to efficiently manage your requests for the latest generation equipment to meet the individual needs of your business. Our bespoke sourcing methods allow us to also offer "new in box" equipment which is unused surplus stock.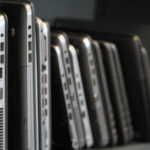 one mission : reuse
With a team of over 50 expert technicians in 6 technical centres in Germany, Spain, France, UK, Italy and Poland, we pride ourselves on offering our customers high quality refurbishment services. All of our equipment is fully tested, thoroughly cleaned and only offered for sale following rigorous quality checks. As a result of this rigorous refurbishment process, Codeo is pleased to offer a minimum of 3 months to 1 year free warranty on used equipment.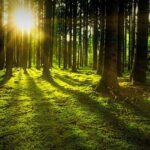 csr policy
Codeo's goal is to address the environmental issues facing businesses by offering a sustainable solution for barcode, EPoS, chip and pin machines and other office equipment. Let Codeo help you make a green transition. We take back equipment that is no longer in use and refurbish it for resale. This gives electronic equipment a second life, reduces waste and delays the need for new equipment, thus preserving natural resources.
The Codeo refurbishment process
Our rigorous refurbishment process ensures guaranteed quality
The used equipment we offer is fully tested and cleaned, and always sold with a warranty of up to one year. Our used IT equipment for sale is sold in perfect working order to extend the life of your fleet and ensure the consistency of your IT assets.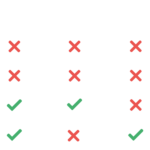 Whether you are looking for barcode scanners, payment terminals, POS terminals, or printing equipment, Codeo can help you!
With more than 800 partners and 6 subsidiaries in Europe, our teams search throughout the year for opportunities to purchase all types of IT equipment, whether old, new, used or reconditioned.
Among the brands of inventory terminals, point of sale terminals, payment terminals or printing equipment we have: Symbol Motorola, Psion Teklogix, Casio, Intermec, PSC, Opticon, Zebra, Cipherlab, Epson, IBM, Ingenico, Sagem, Moneyline, Axalto, Thales, Verifone, HP, Lexmark, Ricoh, Canon and many others!
Barcode scanners
Point of sale equipment
Electronic payment devices
Desktop and laptop computers
Printers and copiers