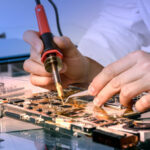 MAKE IT EASY TO MAINTAIN YOUR EQUIPMENT WITH CODEO CARE
Do your barcode terminals, point-of-sale terminals or printers break down and are not covered by the manufacturer's warranty, or has the warranty expired?
If your next upgrade is not due for several years, Codeo offers you a fast and tailor-made maintenance service to facilitate the management of your IT equipment life cycle.
With decades of experience in IT asset management, Codeo offers its clients an agile and tailored solution to maintain and secure their investments :
Ask for a quote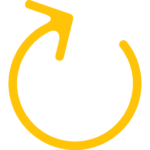 NO BUSINESS INTERRUPTION
Avoid business interruptions by transferring buffer stocks from day one. Business interruption is a critical risk for any company. By setting up a buffer stock for your equipment, Codeo is committed to providing you with a fully functional and configured terminal the day after you declare a failure, thereby significantly reducing downtime.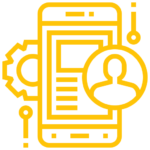 YOUR EQUIPMENT CONFIGURED TO YOUR NEEDS
For a fast and tailor-made service, Codeo undertakes to pre-configure your equipment so that it is usable and operational as soon as your team receives it. Our mission is to anticipate your breakdowns and needs in order to offer you a preventive rather than curative workshop IT support and maintenance service.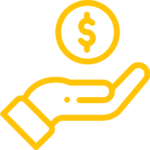 TRANSPARENT PRICING THAT ADAPTS TO YOUR NEEDS
Our 3 contract formulas can be customised according to your needs and the fleet management of barcode equipment, cash registers, PCs and printers. Total Coverage, Flexi or Coupon, Codeo is one of the only suppliers on the market to offer you total maintenance flexibility where you only pay for what you break.
Experts in equipment and maintenance
IT equipment maintenance is not limited to the repair. Codeo supports you throughout the life cycle of your equipment thanks to its expertise and a personalised service offer that adapts to your needs.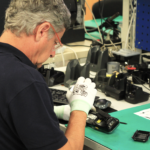 OUR STRENGTH IS BEING CLOSE TO OUR CUSTOMERS
If you run an international business with barcode terminals, EPoS and for example an industrial printer in several locations, you no longer need a different supplier for each country.
Our 50 technicians in 6 technical locations in Europe (Germany, Spain, France, Italy, UK, Poland) are at your service to repair your equipment wherever you are and to provide technical expertise via hotline in your language when you need it most.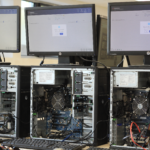 Over 15 years of technical experience
Since 2005, Codeo has developed its equipment maintenance service and now handles nearly 1000 repairs per month for international customers.
Our 50 expert technicians are trained to repair all major brands such as a 2d barcode scanner, payment terminals, PCs and printers (Motorola, Epson, Zebra, Thales, Psion Teklogix, Ingenico, Sagem, Telxon, PSC, Dell, lenovo, HP…) and continue to offer repairs on an increasing number of equipments thanks to our stock of several thousand spare parts.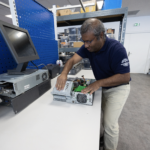 Our goal is transparency so that you can follow your maintenance in one click
Number of units processed, defects detected, processing time, RMA releases …
Our online maintenance tracking platform allows you to quickly track all your past, present and future repair operations with a single click.
Streamline your maintenance with Codeo
With Codeo Care, back-to-basics maintenance of your barcode scanners, pos equipment or payment terminal is simple and transparent.
Codeo sets up a buffer stock of your pre-configured units to ensure that your equipment is functional from day one.
Your access to the Codeo Care platform also allows you to monitor, in real time, all operations carried out: reception, audit, repair, configuration, buffer stock… Speed, customisation and flexibility, with Codeo Care your maintenance process adapts to your needs.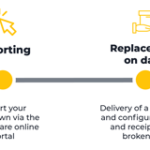 Because all our customers have specific needs depending on their processes, the volume of their equipment and their location, Codeo offers 3 formulas to ensure fast, personalised and flexible hardware maintenance.
From the first contact with a member of the Codeo team, we will determine the solution best suited to your budget and your needs for the maintenance of your barcode scanner, pos terminal and multifunction printer.
Ask for a quote

Total: Full coverage, annual billing
With its Total Coverage formula, Codeo Care takes care of the maintenance of your fleet with your manufacturer. No price surprises, Total Coverage offers a fixed price based on the number of units in your fleet and an unlimited number of repairs.

Flexi: Only pay for what you break
Ideal for small and medium sized businesses, with the Flexi plan, you only pay for the units you repair, "Pay as you ship"! The price is fixed for 1 year with Codeo's quality offer: fast intervention on day 1, configured equipment and 3 months warranty based on the same breakdown.

Coupon: A freedom formula adapted to your needs
With no contractual commitment, we provide you with a book of 10 repair coupons to be used within 24 months. Your equipment is repaired within 10 days and guaranteed for 3 months on the basis of the same breakdown.