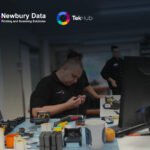 Discover Codeo's UK repair centre!
Do your IT, point-of-sale terminals or chip and pin terminals break down and are not covered by the manufacturer's warranty, or has the warranty expired?
If your next upgrade is not due for several years, Codeo offers you a fast and tailor-made maintenance service to facilitate the management of your IT equipment life cycle in our brand new UK Repair Centre: TekHub!
Claim a free repair here!
With decades of experience in IT asset management, Codeo offers its clients an agile and tailored solution to maintain and secure their investments :
Ask for a quote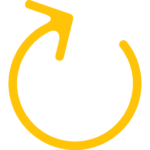 NO BUSINESS INTERRUPTION
Avoid business interruptions by transferring buffer stocks from day one. Business interruption is a critical risk for any company. By setting up a buffer stock for your equipment, Codeo is committed to providing you with a fully functional and configured terminal the day after you declare a failure, thereby significantly reducing downtime.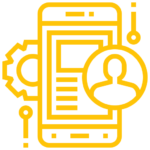 YOUR EQUIPMENT CONFIGURED TO YOUR NEEDS
For a fast and tailor-made service, Codeo undertakes to pre-configure your equipment so that it is usable and operational as soon as your team receives it. Our mission is to anticipate your breakdowns and needs in order to offer you a preventive rather than curative workshop IT support and maintenance service.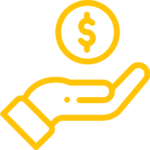 TRANSPARENT PRICING THAT ADAPTS TO YOUR NEEDS
Our 3 contract formulas can be customised according to your needs and the fleet management of barcode equipment, cash registers, PCs and printers. Total Coverage, Flexi or Coupon, Codeo is one of the only suppliers on the market to offer you total maintenance flexibility where you only pay for what you break.
Streamline your maintenance with Codeo
With Codeo Care, back-to-basics maintenance of your barcode scanners, pos equipment or payment terminal is simple and transparent.
Codeo sets up a buffer stock of your pre-configured units to ensure that your equipment is functional from day one.
Your access to the Codeo Care platform also allows you to monitor, in real time, all operations carried out: reception, audit, repair, configuration, buffer stock… Speed, customisation and flexibility, with Codeo Care your maintenance process adapts to your needs.