Refurbished
Under warranty
In stock
The Ingenico ICT250 fixed terminal is compact, silent and ultra-fast (32-bit processor - 128 MB memory), designed for healthcare professionals who wish to combine vital card management and credit card payment in a single reader.
For your ICT 250, Codeo offers these services:

Buy

Resale

Maintenance

Rental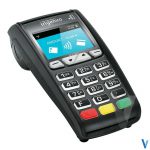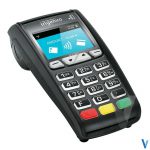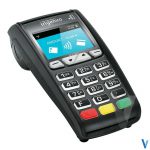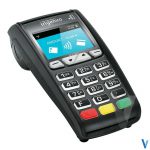 Ingenico ICT 250 Description
The ICT250 chip and pin machine reads credit and debit cards and stands out for its performance and flexible use. It is equipped with an Ethernet connection and Telium 2 technology which means Ingenico's ICT250 chip and pin machine offers easier and faster transactions. Optimised communication, whatever the time of day and wherever you are.
ICT 250 Features and Specification
 

Dual microprocessors ARM9 and ARM7

 

TELIUM 2 software catalogue

 

Weight: 325 grams

 

Screen: color

 

Contactless payment

 

Print speed: 18 lines per second - 320 x 240 pixel screen

 

Cryptoprocessor: 32-bit RISC

 

Operating temperature: from + 5°C to + 55 °C

 

Power supply : 230 V - 50 Hz

 

PSTN, GPRS and Ethernet options

 

EMV and PCI PED 2.0 certifications

 

1 RS 232 port

 

PinPad option PP32S (Keyboard only) or P30 (Keyboard and credit card)
Advantages of the ict250
Ergonomic design
The ICT250 is designed to integrate with your existing point-of-sale, with its colour display, backlit screen and buttons, and enlarged buttons. A perfect combination of aesthetics and functionality, the Ingenico ICT250 makes your payment terminal easier to read and therefore more user friendly for you and your customers.
A variety of options
The ICT250 allows you to take advantage of all possible solutions offered by the Ingenico card reader. these include, contactless payment, smart card, magnetic stripe card; one device, a variety of uses.
Absolute security
With regards to payment security, the ICT250 has international EMV and PCI PED 2.0 certification. These certifications guarantee the safe use of all the device's functions and the correct processing of bank data.
Total compatibility
The ICT250 is compatible with more than 800 applications and their updates. Access the Ingenico world and all its services with a state-of-the-art interface.
Purchase, trade-in or maintenance of ICT250 devices, the choice is yours with Codeo.
Codeo can help you find the optimum solution for your Ingenico ICT250 deices. Call on our experts for sale, trade-in or maintenance. As the European leader in refurbished payment terminals, we offer you comprehensive and bespoke solutions.
All our terminals are guaranteed from 3 months to one year.
Discover some similar products
Find in our catalog all our barcode equipment, point-of-sale terminals, payment terminals, office automation, fixed computer, laptop, server, printer all ranges and all generations in reconditioned and used purchase, fleet recovery, short rental and long duration, maintenance …
See our products