IPP310 Contactless
INGENICO
Refurbished
Under warranty
In stock
The IPP310 is a contactless pin entry payment terminal. Codeo offers you the contactless Ingenico IPP 310 as well as all the accessories to go with it. All our terminals are guaranteed from 3 months to one year.
For your IPP310 Contactless, Codeo offers these services:

Buy

Resale

Maintenance

Rental
Caracteristics
Weight : 269g
Keyboard : 15 backlit operational keys and 4 navigation keys
RAM memory : 16 MB
Guarantee : Up to 5 years
Flash memory : 16 MB
Battery : 5V 500 mA
USB : Yes
Processor : ARM 9 & ARM 7
Screen : LCD monochrome 128 x 64 white backlit
Operating temperature : 5° – 45°
Connectivity : 1 USB slave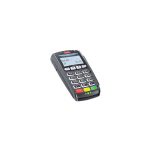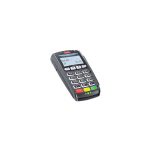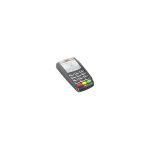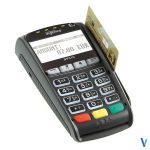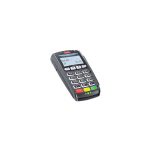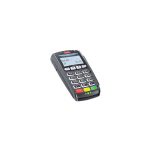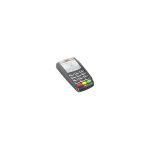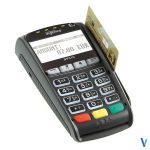 Description
Ingenico's IPP310 is a pinpad, or remote keypad, which allows merchants to provide their customers with a simple way to enter their PIN code with privacy and security.
A true multi-payment bank pinpad, the IPP 310 is compatible with all Ingenico's ICT200 and EFT930S range of PED devices with the addition of the Z30 cable for the EFT.
IPP310 remote keyboard specification
 

Processor : 32 BITS

 

Memory: 16Mb RAM / 16Mb FLASH

 

Screen: Graphic 128 x 64

 

Power supply: USB powered 5V

 

Dimensions: 168 x 83 x 40 mm

 

Weight: 270 g
Advantages of the IPP310 pinpad
Unique ergonomics
The IPP310 is one of the most compact and lightweight pinpads on the market. Its backlit keypad and ultra-readable display will make it a great choice for your sales staff and customers.
Contactless
You can no longer do without contactless technology. Equipped with light and sound indicators this refurbished ipp310 will alert the customer and your cashier staff once payment is made, for smooth banking transactions.
Connectivity
The IPP310 is equipped with a USB connection, which integrates perfectly with the entire Ingenico ICT 200 or ICT2XX range. Its single cable allows it to be connected and disconnected very easily. Equipped with a USB connection interface, the IPP 310 integrates easily with the Ingenico iCT 2xx range. Ultra-compact, the iPP 310 is equipped with a single cable that is easy to connect and disconnect.
Pay the way you want
The pinpad IPP310 is equipped with all payment solutions including, EMV with chip and PIN, magnetic stripe, contactless, and also new technologies such as couponing and NFC wallets.
Codeo is the ideal solution for your IPP310 pinpad
Codeo has been helping companies with reconditioned equipment for nearly 10 years. Today, our company is the European leader in the sale, trade-in and repair of electronic payment terminals.
Discover some similar products
Find in our catalog all our barcode equipment, point-of-sale terminals, payment terminals, office automation, fixed computer, laptop, server, printer all ranges and all generations in reconditioned and used purchase, fleet recovery, short rental and long duration, maintenance …
See our products